Maria's Cheesecakes have been delighting the community of İstanbul since 2006 with handmade cheesecakes, brownies, quiches, cookies in Çavuşbaşı, Ataşehir, Beşiktaş, Acıbadem and Göktürk.
All the cheesecakes have unique designs and do not include any additives. Sauces are daily prepared from fresh fruits. We bring you different tastes from different locations all over the world combined with our love. Lemon, berry, chocolate flavored cheesecakes in addition to Boston, California, New York and Belgium varieties.
Maria's Cheesecakes
ÇavuŞBaŞi Şube (MAIN SHOP)
Çiftlik mh. Cumhuriyet Cad. no. 231/D
Çavuşbaşı-Beykoz
İSTANBUL
Tel: 0216 479 67 81
Orders: mariascheesecakes.muhasebe@gmail.com
Hours
Everyday 9:30 – 19:30
Ataşehir Şube
36 Ada Ata Blok 2-3 no:7
Ataşehir İSTANBUL
Everyday 10:00 - 20:00
Tel: 0216 455 17 22
Beşiktaş Şube
Gayrettepe Mah. Süleymanbey sok.
Hayırlı Apt.No:5/1F
Beşiktaş İSTANBUL
Mon - Fri 10:00 - 19:00
Sat 11:00 - 20:00
Sun Closed
Tel: 0212 211 11 17
Acıbadem Şube
Acıbadem cad. Dağcıoğlu apartmanı no:226/15
Acıbadem-Üsküdar İSTANBUL
Mon - Sat 10:00 - 20:00
Sun 10:00 - 19:00
Tel: 0555 077 53 33
Tel: 0216 325 53 33
Göktürk Şube
Nazlı sok. Country Life
sitesi B 83
Göktürk Eyüp İSTANBUL
Wed - Mon 10:00 - 22:00
Tuesday 10:00 - 20:00
Tel: 0212 803 63 73
Tel: 0531 936 43 45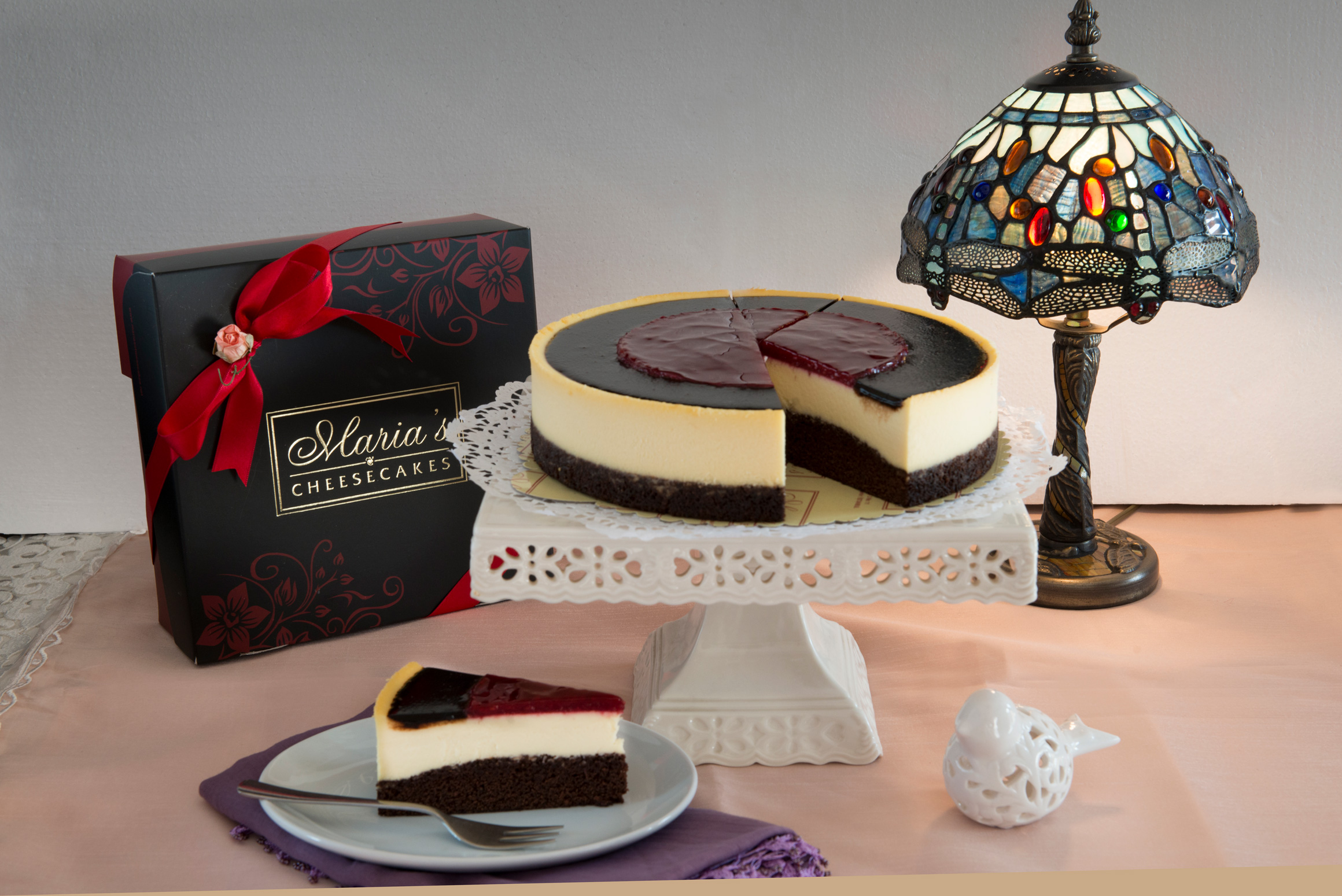 About Maria
Maria was born in Boston, Massachusetts and moved to California where she was raised. While in California, she earned her certification as a gem expert and took various courses in pastry-making in San Francisco. Maria decided to move to Istanbul after visiting on holiday with her husband Ron.
She has combined her education with family recipes passed on by her mother to produce the wonderful products enjoyed all throughout Istanbul today!
Her career began in her own kitchen, making cheesecakes for a friend who owned a coffee shop in Istanbul. Eventually, her friend sold her coffee shop, so Maria decided to open her own small shop in Cavusbasi where she raised her family and still lives to this day
The first "Maria's Cheesecakes" opened in 2006 with the aim of helping village women by employing them and teaching them cake preparation and basic business skills. Her plan was successful and she outgrew her small shop quickly. She began to see her need to increase production and lacked the space to do so.
In 2008, Maria moved down the street, to a much larger shop with two floors. In time, the bottom floor, which was just a dirt basement, was developed into the modern production facility she uses today. We have made certain that our production area is prepared according to the conditions that the Ministry of Health requires and that all necessary certificates have been approved. Maria enjoys extending hospitality to her customers who come from all over Istanbul and throughout Turkey to savor her delicious cakes.
Customers are encouraged to enjoy a cappuccino and a slice of cake in the beautiful surroundings of her upstairs sales area. After a taste, they often leave with a cake or two to share with family and friends.
Each branch of "Maria's Cheesecakes" has been delighting the community of Istanbul with handmade cheesecakes, brownies, quiches, cookies, and pies.
All cheesecakes have unique designs, do not include any food additives, and we are respectful of all religious protocols. Sauces are prepared daily by hand, using only fresh fruits and the best quality ingredients.
We offer you different tastes to choose from: lemon, berry or chocolate-flavored cheesecakes as well as unique recipes inspired from Boston, California, New York, and Belgium. She is proud to introduce her special "Istanbul Cheesecake"-a delicacy that arose out of Maria's love of Istanbul. In fact, Maria is fond of saying of all her creations, "There's love in every bite!"